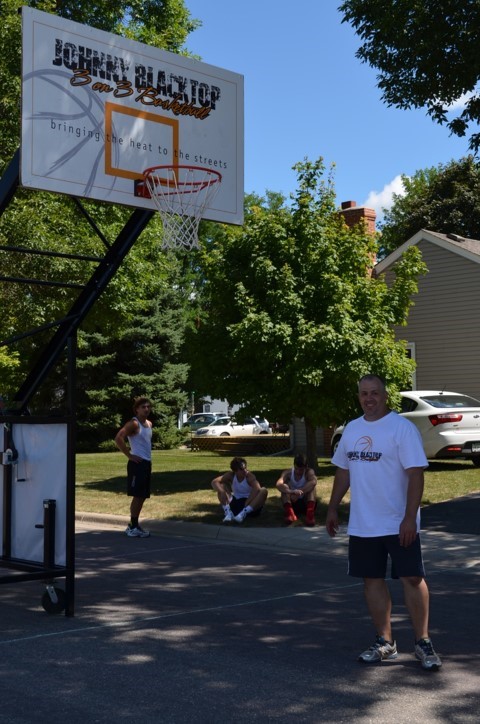 Johnny Blacktop 3 on 3 Basketball tournaments are designed to create a fun, competitive atmosphere for all basketball enthusiasts. These tournaments allow participants to get out and have a fun filled time as they play the game they love. The tournaments are open to players of all ages, both male and female. One of the great things about our tournaments is that they are played in streets or parking lots. By playing these tournaments outdoors, we achieve our objective of maintaining a playground atmosphere.
Teams are matched up and placed into divisions based on each teams experience, height and age of all four players.
We hope to see you soon,
Thank you!